Home » Russian » Galley Grill Menu, Prices And Locations
Galley Grill Menu, Prices And Locations
Galley Grill
Average rating:
0 reviews

Phone: +1 801-466-9224
Website: n/a
Head Office address: 1295 E Miller Ave, Salt Lake City, Utah 84106
Get verified information about Galley Grill Menu, Price and near me locations.
Galley Grill Main Menu
Galley Grill Desserts & Sides Menu
Galley Grill Dinks Menu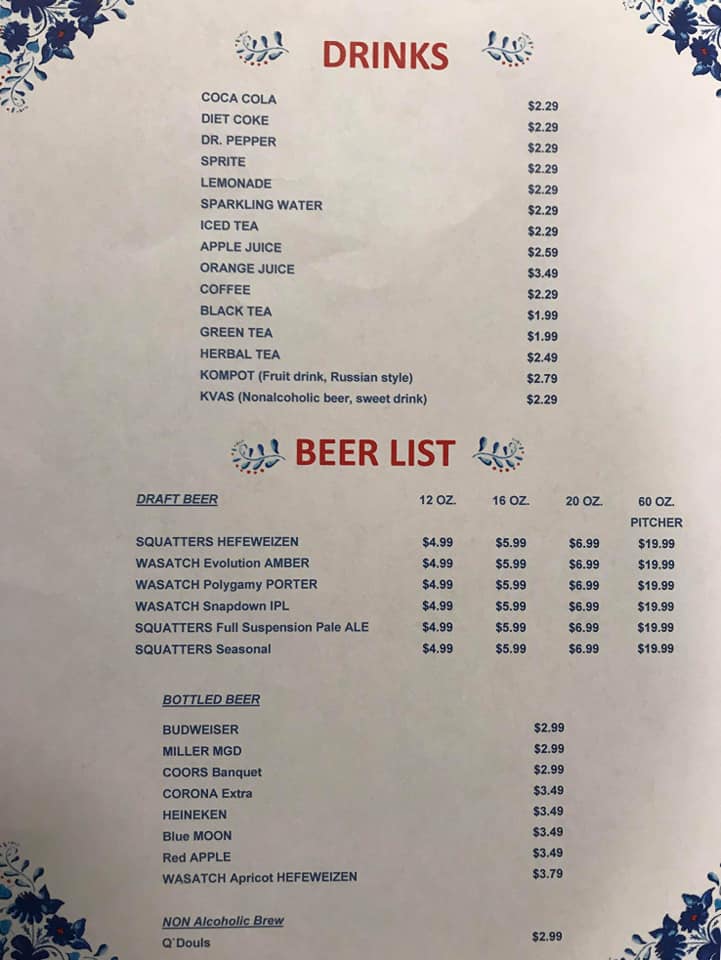 Galley Grill Lunch Special Menu
Galley Grill Soups, Salads & Appetizers Menu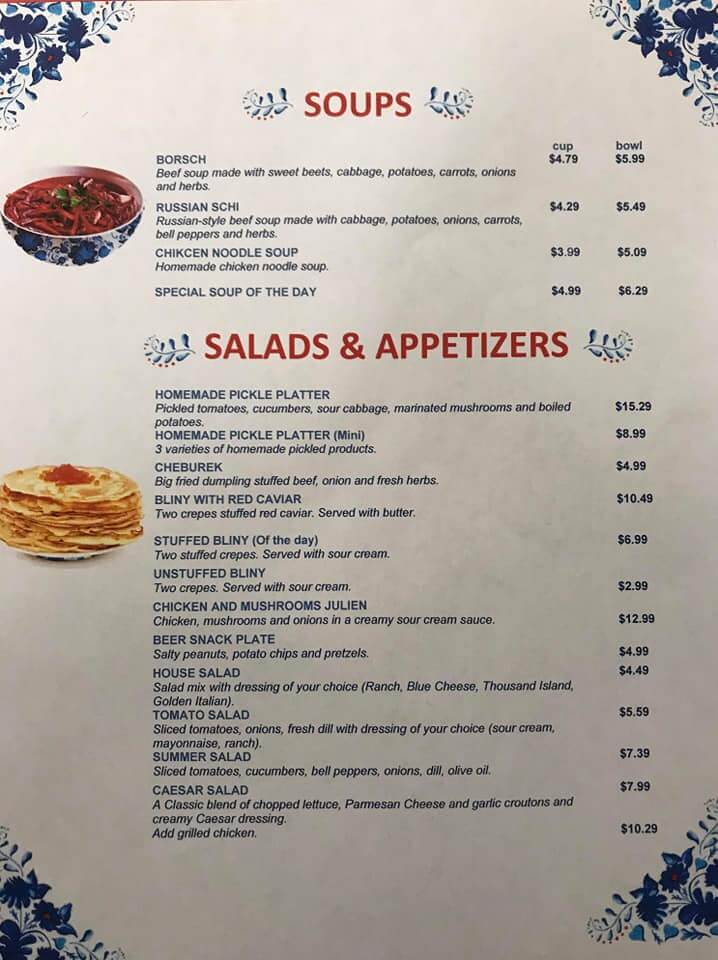 Galley Grill Main Dishes Menu
Galley Grill Near Me Locations
Please, search Galley Grill Near ME locations from the map below. If you find your nearby Galley Grill location, click on the map shown below and nearest Galley Grill location around you will automatically pop up on your map. Also, use this Galley Grill Locator tool to find Galley Grill near me.

Galley Grill Hours
| | |
| --- | --- |
| Monday | 11.00 a.m – 09.00 p.m. |
| Tuesday | 11.00 a.m – 09.00 p.m. |
| Wednesday | 11.00 a.m – 09.00 p.m. |
| Thursday | 11.00 a.m – 09.00 p.m. |
| Friday | 11.00 a.m – 09.00 p.m. |
| Saturday | 11.00 a.m – 09.00 p.m. |
| Sunday | Closed |
Galley Grill Coupon
Who doesn't love to save a little cash? With that in mind, we're always rounding up as many restaurant coupons and discounts. Check the current offers below and get saving at your favorite restaurant right away.
Galley Grill Offer
$12.50 for $20 Worth of Russian and Eastern European Cuisine at The Galley Grill for Two or More
The Galley Grill in Salt Lake is offering a coupon for 40% off Russian and Eastern European food. Pay $12 for $20 worth of food.
About Galley Grill
Galley Grill is Restaurant, offer RUSSIAN LUNCH and DINNER in Salt Lake City. Only HOMEMADE FOOD, Lunch SPECIAL and KIDS MENU.
Hopefully, We helped you to get some information of Galley Grill Menu, price and location.
Use below review form to discuss your experience have had with Galley Grill. So other people can find it useful. You can find contact details for Galley Grill listed above.
Also Read: Ramen Nation Menu, Prices And Locations
Submit your review

Submit

Cancel
Galley Grill
Average rating:
0 reviews
About Author
superadmin