Home » Restaurant » Jeremiah's Restaurant Menu, Prices And Locations
Jeremiah's Restaurant Menu, Prices And Locations
Jeremiah's Restaurant
Average rating:
0 reviews

Get verified information about Jeremiah's Restaurant, Price and near me locations.
Jeremiah's Restaurant Main Menu
Breakfast Menu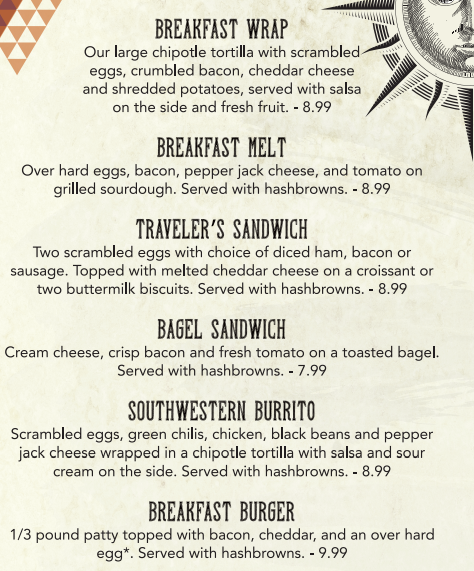 Hot Off The Griddle Menu
Sizzlers & Break of Dawn Menu
Mountain Main Menu
Trekker's Favorites & the Camp Stove Menu
Jeremiah's Omelets Menu
Trusty Sidearms Menu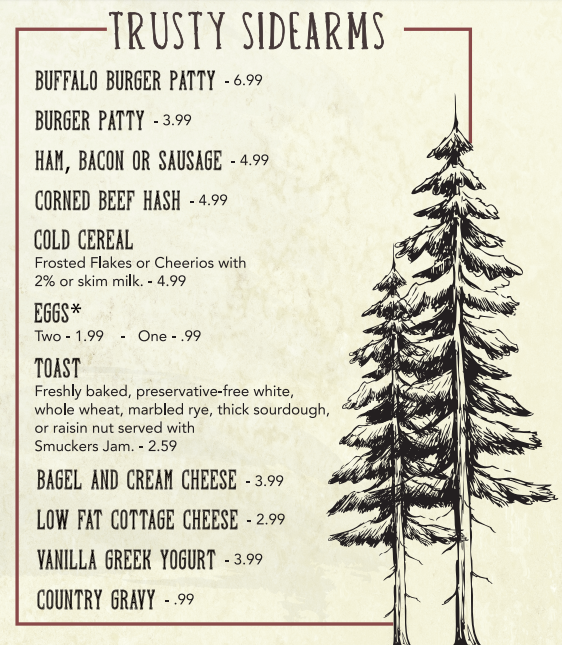 Jeremiah's Restaurant Near Me Locations
Please, search Jeremiah's Restaurant Near ME locations from the map below. If you find your nearby Jeremiah's Restaurant location, click on the map shown below and nearest Jeremiah's Restaurant's location around you will automatically pop up on your map. Also, use this Jeremiah's Restaurant Locator tool to find Jeremiah's Restaurant near me.

Jeremiah's Restaurant Hours
| | |
| --- | --- |
| Monday | 6.00 a.m. – 10.00 p.m. |
| Tuesday | 6.00 a.m. – 10.00 p.m |
| Wednesday | 6.00 a.m. – 10.00 p.m |
| Thursday | 6.00 a.m. – 10.00 p.m |
| Friday | 6.00 a.m. – 10.00 p.m. |
| Saturday | 6.00 a.m. – 10.00 p.m. |
| Sunday | 7.00 a.m. – 9.00 p.m |
Jeremiah's Restaurant Coupon
Who doesn't love to save a little cash? With that in mind, we're always rounding up as many restaurant coupons and discounts. Check the current offers below and get saving at your favorite restaurant right away.
About Jeremiah's Restaurant
Originally from Cardston, Alberta, Canada Harold (Hal) S. Peterson took a chance in 1979 when he broke ground for Jeremiah's Restaurant and the Best Western High Country Inn. The restaurant was originally called Moore's High Country and later became the High Country Fare. In 1989 it underwent a renovation and was transformed into Jeremiah's.
Ground was broken once again in January of 2003 for the biggest renovation since the building was erected in 1979. Although the name and the structure of the building have changed along the way the heart has stayed the same.
Hopefully, We helped you to get some information of Jeremiah's Restaurant menu, price and location.
Use below review form to discuss your experience have had with Jeremiah's Restaurant. So other people can find it useful. You can find contact details for Jeremiah's Restaurant listed above.
Also Read: Itto Sushi Menu, Prices and Locations
Submit your review

Submit

Cancel
Jeremiah's Restaurant
Average rating:
0 reviews
About Author
superadmin