Cottonwood Menu, Prices and Location
Cottonwood
Average rating:
0 reviews

Get verified information about Cottonwood Menu, Price and near me location.
Cottonwood Lunch Main Menu
Appetizers Menu
Entrees Menu
Soups And Salads Menu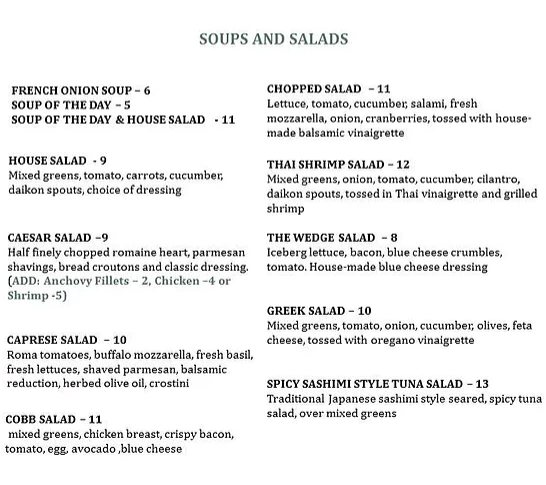 Burgers And Pizzas Menu
Dinner Main Menu
Appetizers Menu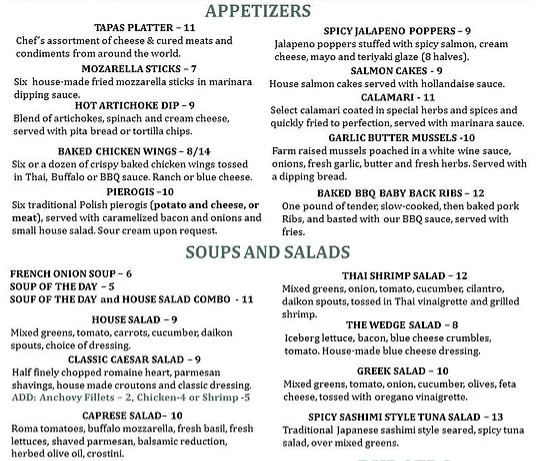 Burgers And Pizzas Menu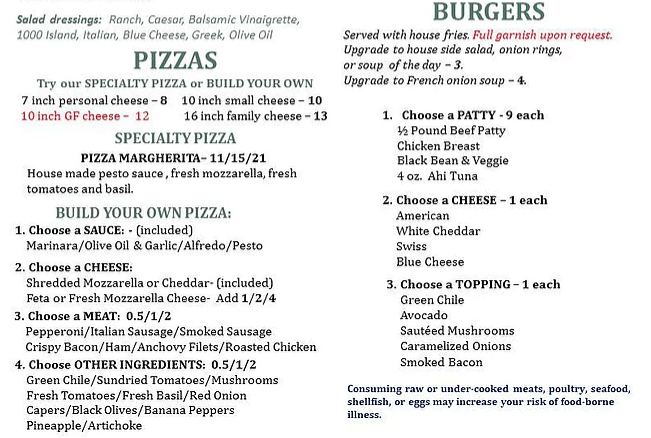 Dinner Steaks & Chops Menu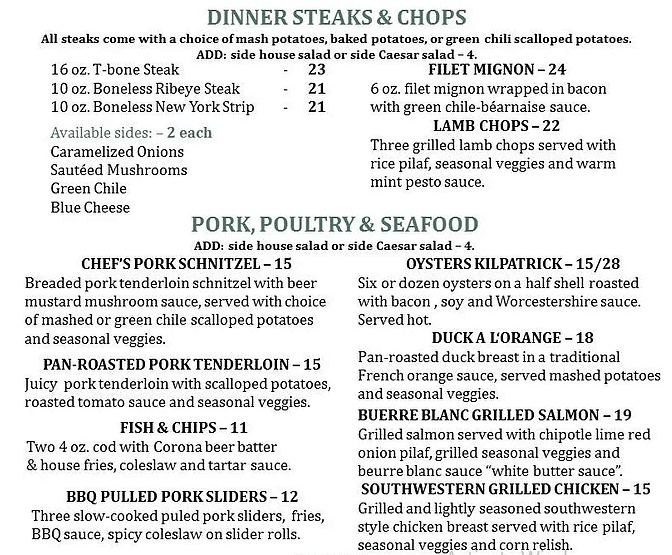 Pastas And Kids Menu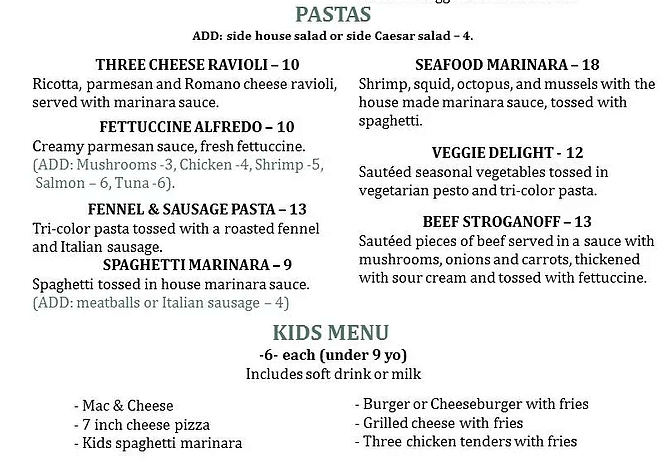 BREAKFAST MENU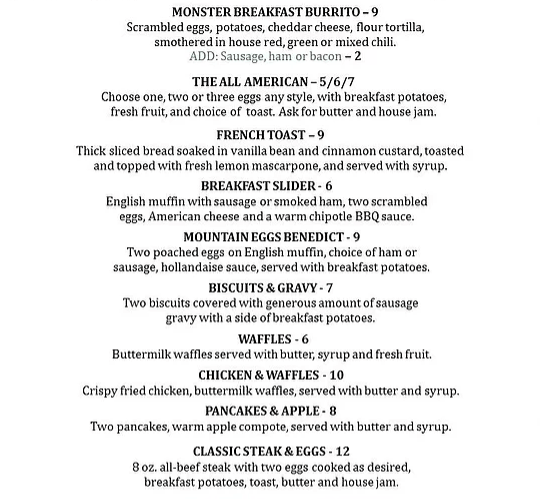 Burgers And Coffee & Tea Menu
Cottonwood Near Me Locations
Please, search Cottonwood Near ME locations from the map below. If you find your nearby Cottonwood, click on the map shown below and nearest Cottonwood Location around you will automatically pop up on your map. Also, use this Cottonwood Locator tool to find Cottonwood near me.

Cottonwood Hours
| | |
| --- | --- |
| Monday | 11 am – 8 pm |
| Tuesday | 11 am – 8 pm |
| Wednesday | 11 am – 8 pm |
| Thursday | 11 am – 8 pm |
| Friday | 11 am – 8 pm |
| Saturday | 9 am – 8 pm |
| Sunday | 9 am – 8 pm |
Cottonwood Coupons
Who doesn't love to save a little cash? With that in mind, we're always rounding up as many restaurant coupons and discounts. Check the current offers below and get saving at your favorite restaurant right away.
About Cottonwood
Cottonwood on the Greens is a full service restaturant providing an excellent dining experience – breakfast, lunch, and dinner – conveniently co-located with the Los Alamos Golf Course, in Los Alamos, New Mexico. The restaurant is famous for large group reservations, especially lunch. Pre-orders are strongly recommended for groups 10 and more but not necessary. However, longer waiting time must be expected compared to pre-order groups.
Hopefully, We helped you to get some information of Cottonwood Menu, price and location.
Use below review form to discuss your experience have had Cottonwood. So other people can find it useful. You can find contact details for Cottonwood listed above.
Also Read: Village Inn Menu, Prices and Location
Cottonwood
Average rating:
0 reviews