Home » Restaurant » Squatters brew pub Menu, Prices and Locations
Squatters brew pub Menu, Prices and Locations
Squatters brew pub
Average rating:
0 reviews

Phone: (801) 363-2739
Website: https://squatters.com/
Head Office address: 147 West Broadway (300 South) Salt Lake City, UT 84010
Get verified information about Squatters brew pub Menu, Price and near me locations.
Squatters brew pub Main Menu
 Appetizers menu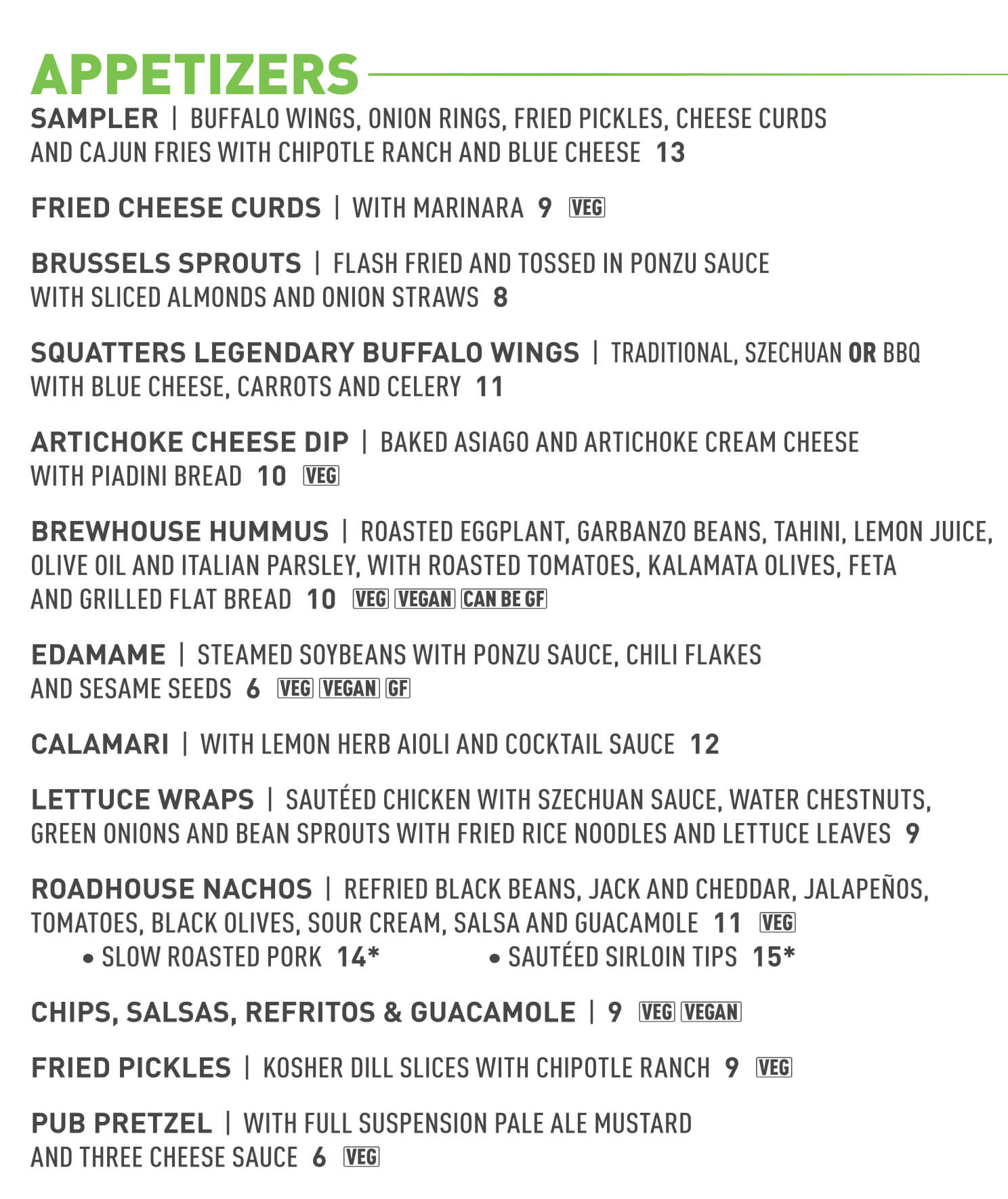 Soup and Salads menu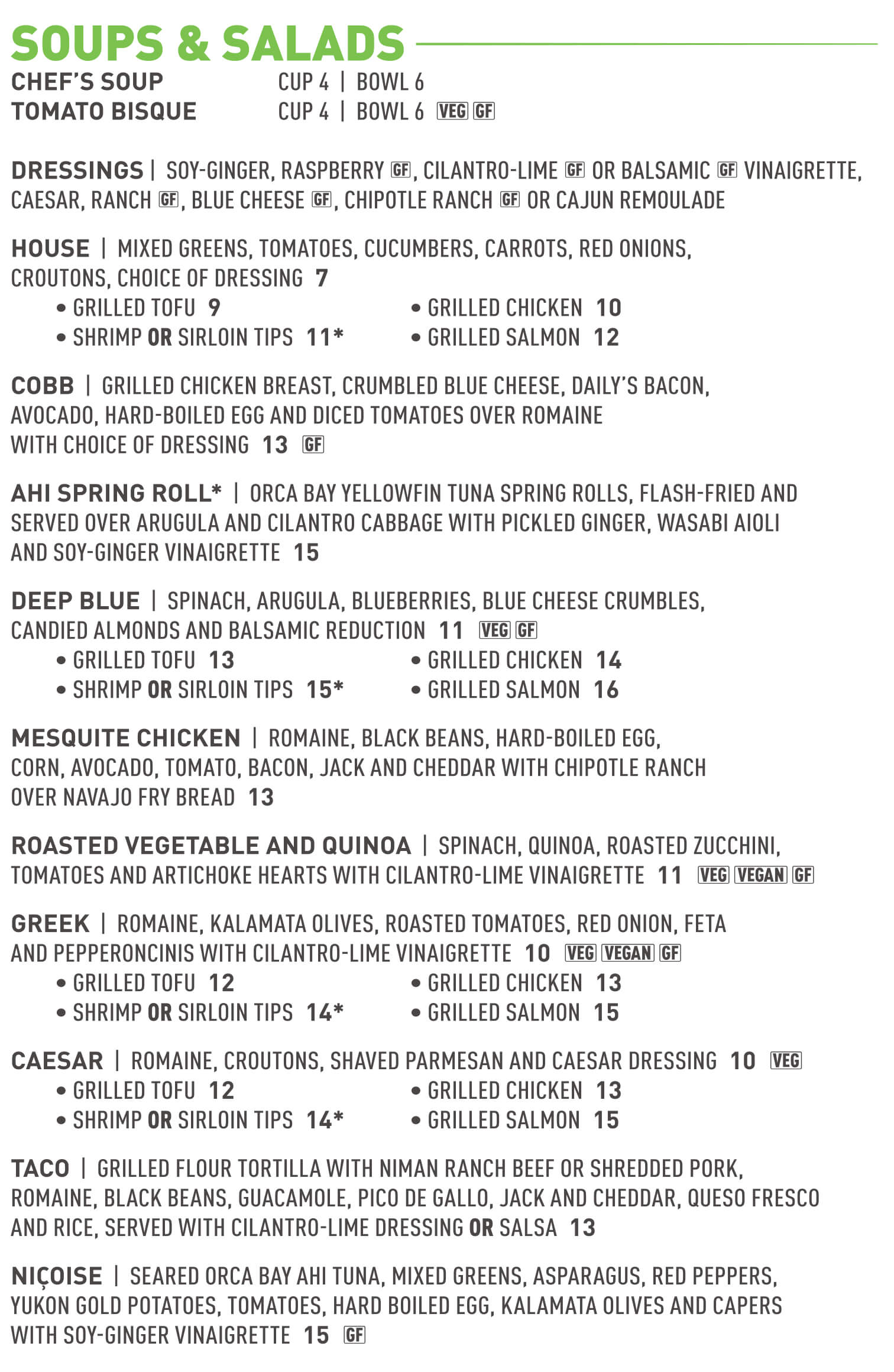 Sandwiches menu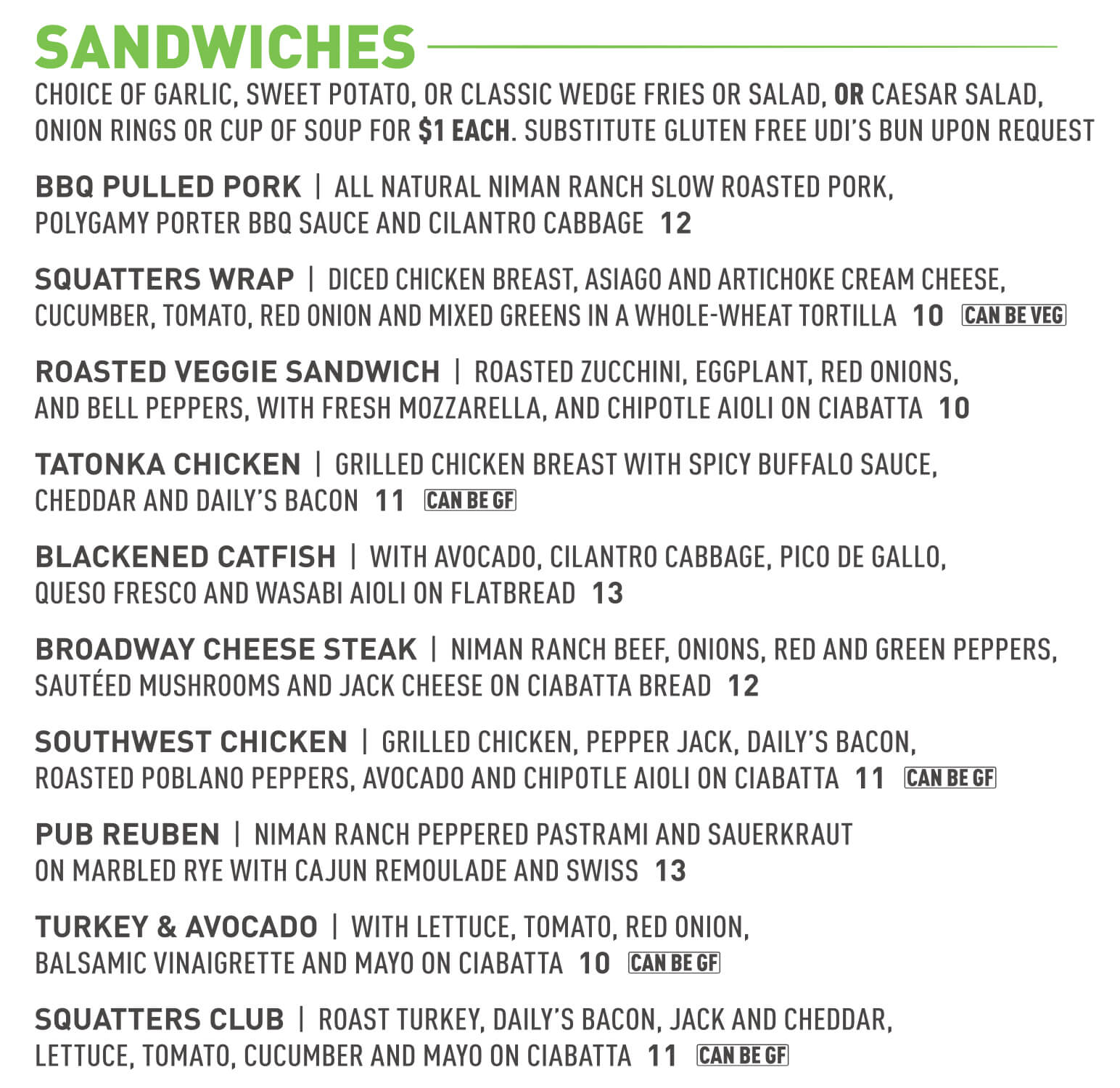 Pub favorites menu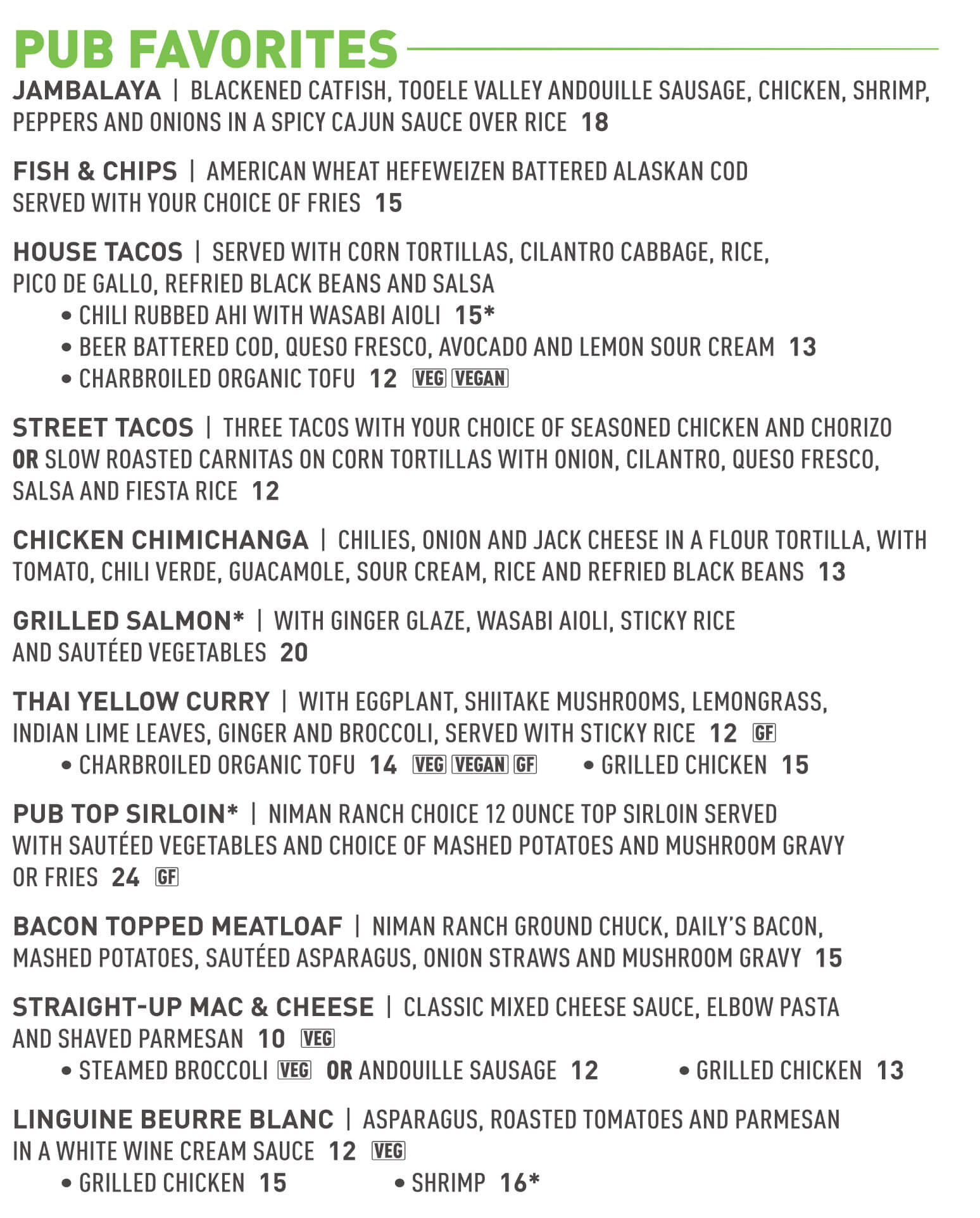 Pizzas menu
Draft Beers menu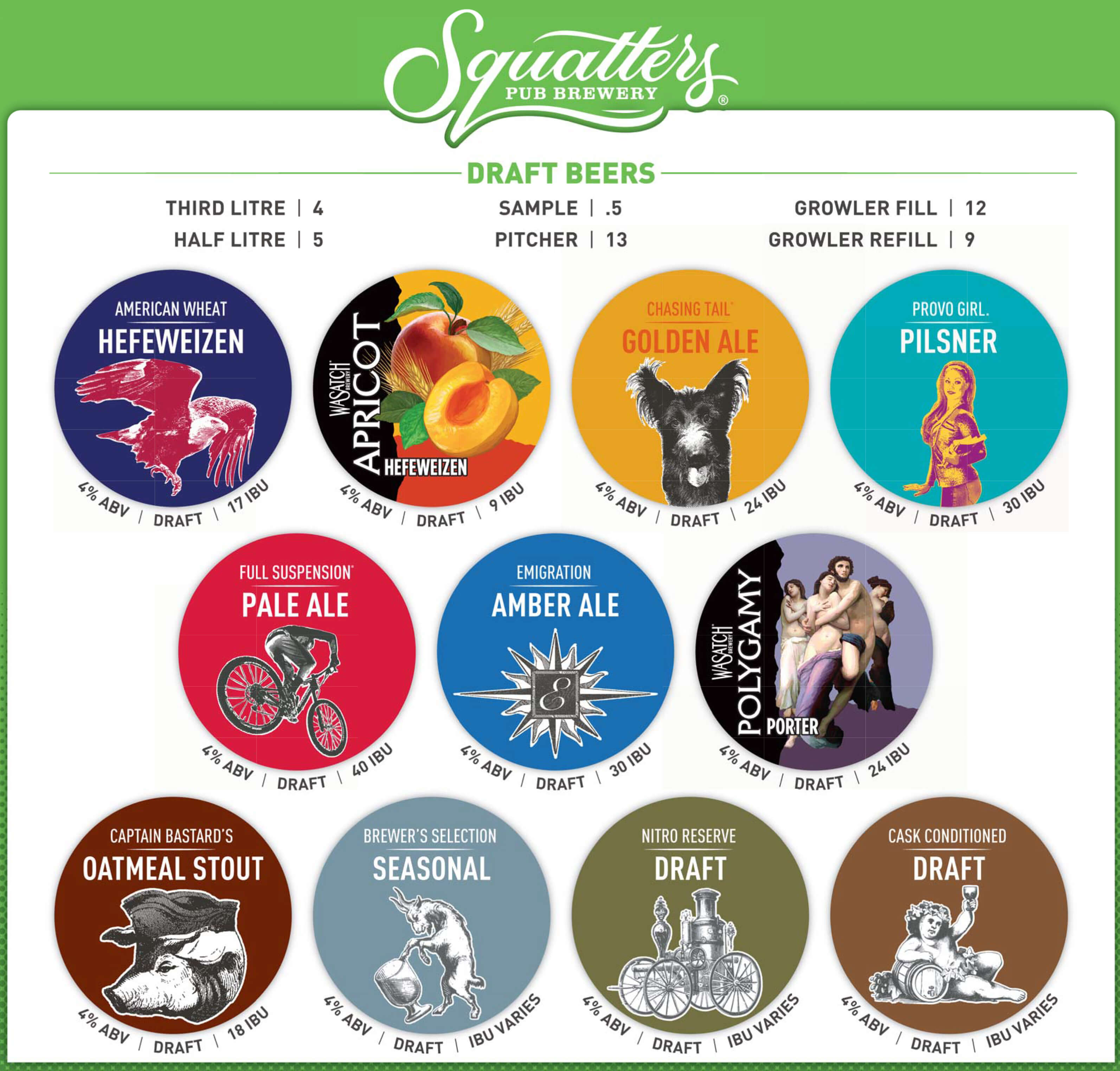 Burgers menu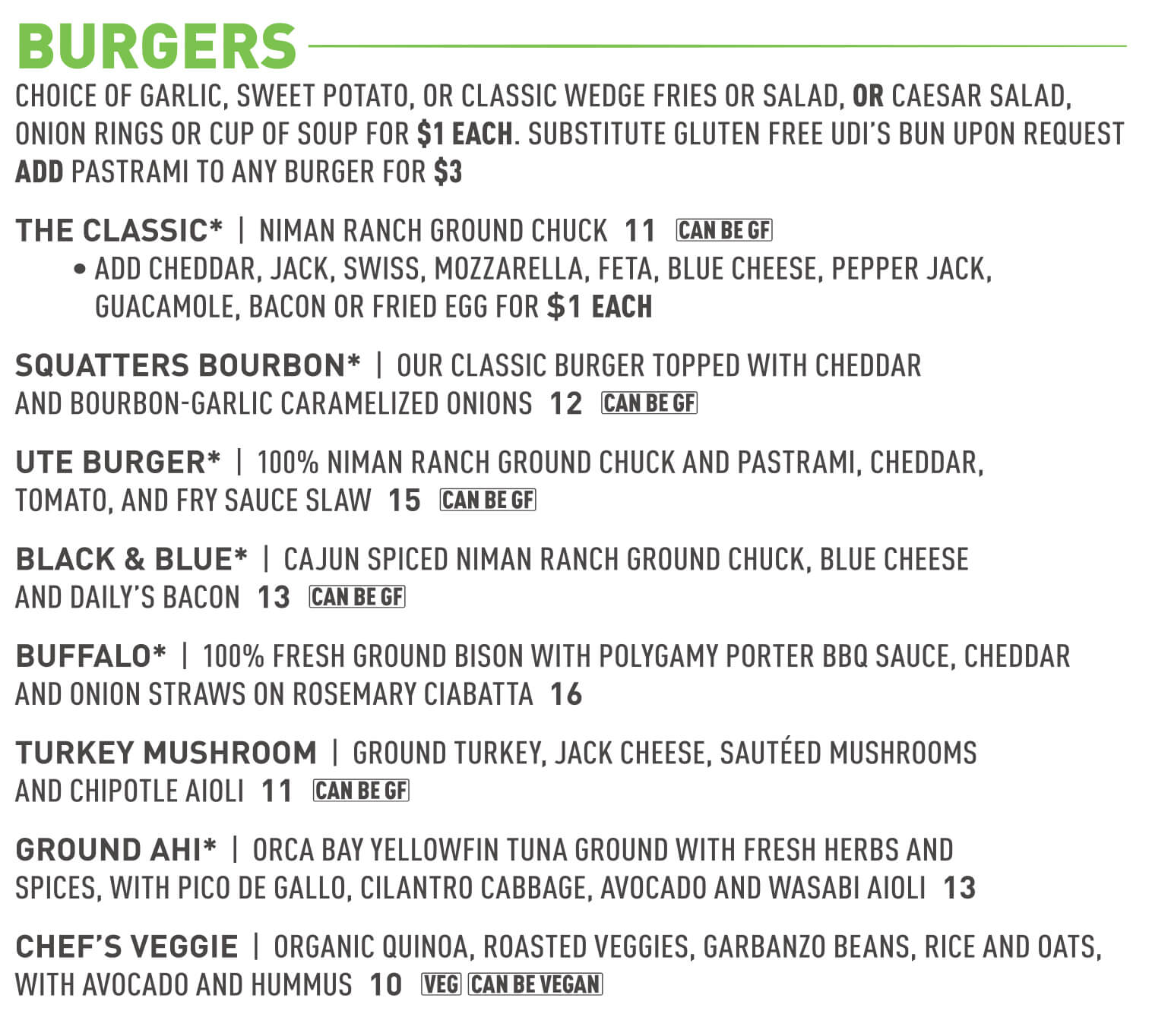 12 Ounce bottles and cans menu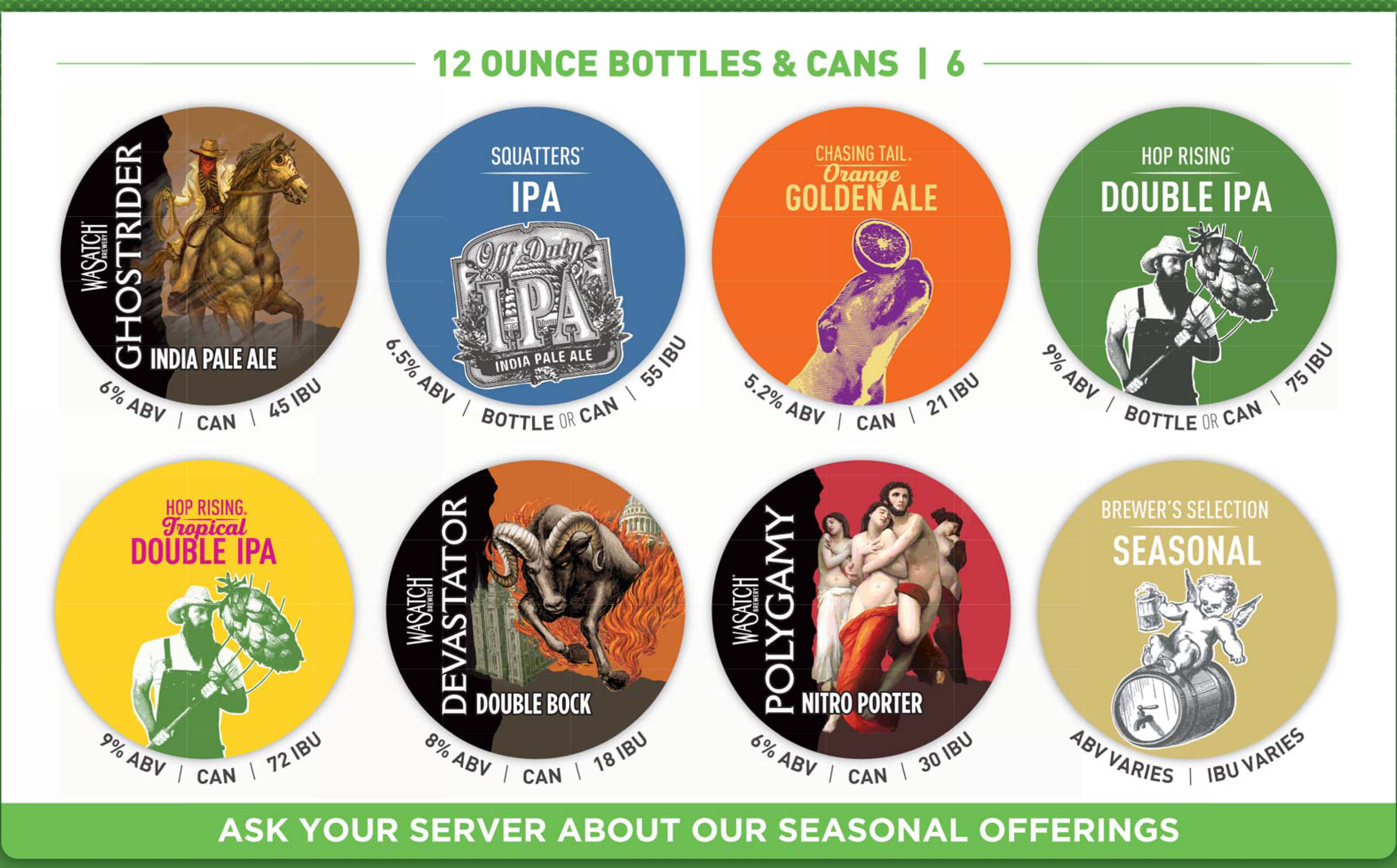 Table Beer menu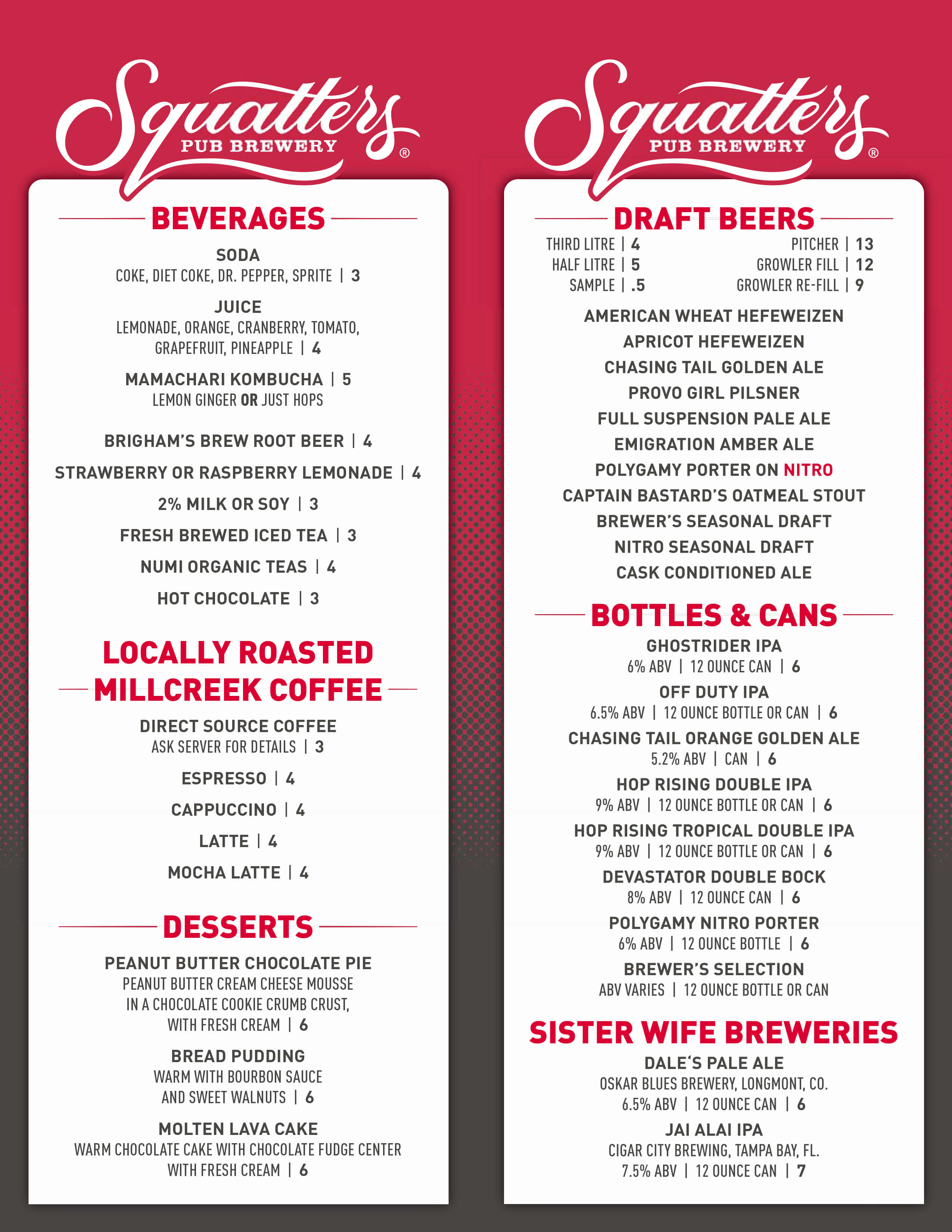 Pub Brewery Menu
Squatters brew pub Near Me Locations
Please, search The Squatters brew pub Near ME locations from the map below. if you find your nearby Squatters brew pub location, click on the map shown below and nearest Squatters brew pub location around you will automatically pop up on your map. Also, use this Squatters brew pub locator tool to find Squatters brew pub near me.
Squatters brew pub Hours
| | |
| --- | --- |
| Monday | 11:00 a.m. – 12 a.m. |
| Tuesday | 11:00 a.m. – 12 a.m. |
| Wednesday | 11:00 a.m. – 12 a.m. |
| Thursday | 11:00 a.m. – 12 a.m. |
| Friday | 11:00 a.m. – 11 a.m. |
| Saturday | 10:00 a.m. – 1 a.m. |
| Sunday | 10:00 a.m. – 12 a.m. |
Squatters brew pub Coupons
Who doesn't love to save a little cash? With that in mind, we're always rounding up as many restaurant coupons and discounts. Check the current offers below and get saving at your favorite restaurant right away.
About Squatters brew pub
It all began with a business trip to the Northwest. Jeff Polychronis and Peter Cole, business partners long before Squatters Pub Brewery came to be, had frequented brew pubs and noticed that they seemed to be "the" place to be for a lot of the locals. So after a year-long pub crawl, visiting more than 40 brew pubs throughout the west, and with a swill, a swallow and many nights of appreciating great beer, they decided it was time that Salt Lake had a brew pub of its own. Squatters Pub Brewery opened in downtown Salt Lake City on September 5, 1989.
Hopefully, We helped you to get some information of the Squatters brew pub menu, price and location.
Use below review form to discuss your experience have had with Squatters brew pub. So other people can find it useful. You can find contact details for Squatters brew pub listed above.
Also Read: Mediterranean Market & Deli Menu, Prices And Locations
Submit your review

Submit

Cancel
Squatters brew pub
Average rating:
0 reviews
About Author
superadmin